Serenity Performance recently got back from tour performing there Aerial Pyramid with the famous Dance Troupe Diversity, winners of Britain's Got Talent 2009.
The Diversity tour Digitized was based on a video game concept, Diversity get sucked into a video game and come across different obstacles on there journey. Serenity Girls feature in the second half of the game performing a mixture of contortion, Rhythmic gymnastics and Aerial, interacting with the dancers to help them find the sphere and escape the game.
The Digitized tour https://www.diversityofficial.com/ travelled to most major UK Arenas including the 02 Arena London and MEN Manchester.
Watch out for a special feature of the Digitized show on Sky one soon.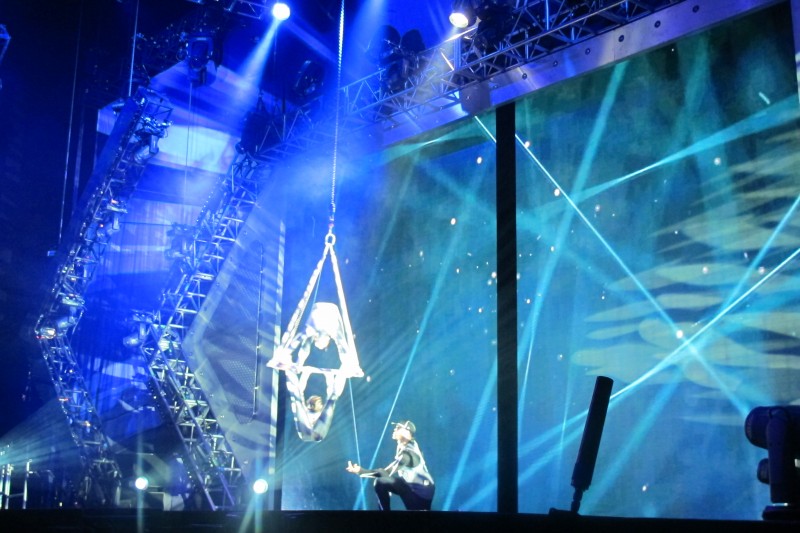 Diversity