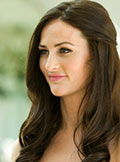 Natasha Hibbitt
Statistics
Height : 5ft 9in
Hair : Brown
Eyes : Blue
Waist : 25in
Hips : 36in
Chest : 32in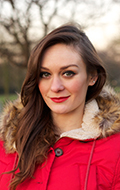 Louise Gibb
Statistics
Height : 5ft 6in
Hair : Brown
Eyes : Green
Waist : 24in
Hips : 34in
Chest : 32in

About Managing Directors
NATASHA HIBBITT
Natasha competed as an international gymnast for Great Britain in the Commonwealth games, World championships and European championships.
From the age of 18 Natasha trained as a professional dancer achieving a National diploma at the Urdang academy of performing arts.
After graduating from Urdang, Natasha went on to train as a circus performer learning new skills as an aerialist, specialising in both aerial hoop and aerial silks.
Natasha and Louise met within the circus world where they incorporated their dancing and gymnastic knowledge to produce new and innovative acts.
Serenity Performance is now one of the biggest names in Circus entertainment.
LOUISE GIBB

Louise Trained as a dancer from the age of 4 and in acrobatics and contortion from the age of 7, where she received many awards and distinctions. Louise was successful in achieving many 1st places at the British arts awards.
From the age of 16 Louise went on to train professionally in dance at the Urdang academy of Ballet, where she was awarded a full scholarship and a National diploma.
On graduating from Urdang Louise became a circus artist specialising in aerial hoop, aerial silks and recreating her art as a contortionist.
It was in circus training that Louise and Natasha met and Serenity Performance was formed.
Serenity Performance is now renowned worldwide in the global events arena.