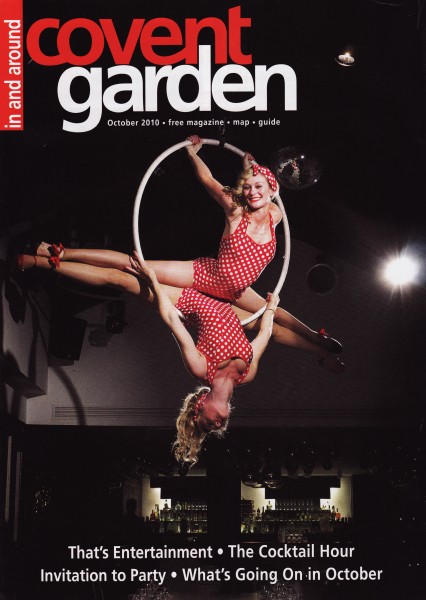 Serenity Performance Covent Garden Magazine
Natasha and Louise were featured on the front cover of the Covent Garden Magazine.
The photo was taken from the Circus Restaurant in Covent Garden where the girls regularly perform their acts.
The magazine was available in numerous shops, restaurants and stations in the Borough of westminister.